Here you can buy issues of #numbers titles published over 12 months back. The back-issues are available while stocks last.
We deliver worldwide; all prices include postage to your home address.
Make sure you have selected the right delivery region before you put an item to your cart. We won't be able to process your order if the region is set incorrectly.
Select a title, choose an issue and add your choice to the cart. Continue shopping until you have made all of your choices. Click View Cart to adjust the number of copies and to complete the transaction securely via PayPal (note: a PayPal account is not required).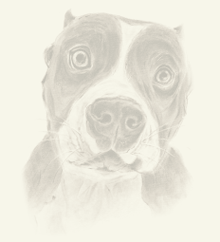 Select title
COLLECTED
CONCEALED
UNITED
Issue 15, August 2020

£2.95 (UK)

Issue 15, August 2020

£3.95 (EU)

Issue 15, August 2020

£4.85 (RW)

Issue 16, September 2020

£2.95 (UK)

Issue 16, September 2020

£3.95 (EU)

Issue 16, September 2020

£4.85 (RW)

Issue 17, October 2020

£2.95 (UK)

Issue 17, October 2020

£3.95 (EU)

Issue 17, October 2020

£4.85 (RW)

Issue 18, December 2020

£2.95 (UK)

Issue 18, December 2020

£3.95 (EU)

Issue 18, December 2020

£4.85 (RW)

Issue 19, January 2021

£2.95 (UK)

Issue 19, January 2021

£3.95 (EU)

Issue 19, January 2021

£4.85 (RW)

Issue 20, March 2021

£2.95 (UK)

Issue 20, March 2021

£3.95 (EU)

Issue 20, March 2021

£4.85 (RW)

Issue 21, April 2021

£2.95 (UK)

Issue 21, April 2021

£3.95 (EU)

Issue 21, April 2021

£4.85 (RW)

Issue 22, May 2021

£2.99 (UK)

Issue 22, May 2021

£3.99 (EU)

Issue 22, May 2021

£4.89 (RW)

Issue 23, June 2021

£2.99 (UK)

Issue 23, June 2021

£3.99 (EU)

Issue 23, June 2021

£4.89 (RW)

Issue 24, August 2021

£2.99 (UK)

Issue 24, August 2021

£3.99 (EU)

Issue 24, August 2021

£4.89 (RW)

Issue 25, September 2021

£2.99 (UK)

Issue 25, September 2021

£3.99 (EU)

Issue 25, September 2021

£4.89 (RW)

Issue 28, January 2022

£2.99 (UK)

Issue 28, January 2022

£3.99 (EU)

Issue 28, January 2022

£4.89 (RW)

Issue 36, August 2020

£2.75 (UK)

Issue 36, August 2020

£3.80 (EU)

Issue 36, August 2020

£4.65 (RW)

Issue 37, September 2020

£2.75 (UK)

Issue 37, September 2020

£3.80 (EU)

Issue 37, September 2020

£4.65 (RW)

Issue 38, October 2020

£2.75 (UK)

Issue 38, October 2020

£3.80 (EU)

Issue 38, October 2020

£4.65 (RW)

Issue 39, December 2020

£2.75 (UK)

Issue 39, December 2020

£3.80 (EU)

Issue 39, December 2020

£4.65 (RW)

Issue 40, January 2021

£2.75 (UK)

Issue 40, January 2021

£3.80 (EU)

Issue 40, January 2021

£4.65 (RW)

Issue 41, March 2021

£2.75 (UK)

Issue 41, March 2021

£3.80 (EU)

Issue 41, March 2021

£4.65 (RW)

Issue 42, April 2021

£2.75 (UK)

Issue 42, April 2021

£3.80 (EU)

Issue 42, April 2021

£4.65 (RW)

Issue 43, May 2021

£2.79 (UK)

Issue 43, May 2021

£3.85 (EU)

Issue 43, May 2021

£4.70 (RW)

Issue 44, June 2021

£2.79 (UK)

Issue 44, June 2021

£3.85 (EU)

Issue 44, June 2021

£4.70 (RW)

Issue 45, August 2021

£2.79 (UK)

Issue 45, August 2021

£3.85 (EU)

Issue 45, August 2021

£4.70 (RW)

Issue 46, September 2021

£2.79 (UK)

Issue 46, September 2021

£3.85 (EU)

Issue 46, September 2021

£4.70 (RW)

Issue 47, October 2021

£2.79 (UK)

Issue 47, October 2021

£3.85 (EU)

Issue 47, October 2021

£4.70 (RW)

Issue 48, December 2021

£2.79 (UK)

Issue 48, December 2021

£3.85 (EU)

Issue 48, December 2021

£4.70 (RW)

Issue 49, January 2022

£2.79 (UK)

Issue 49, January 2022

£3.85 (EU)

Issue 49, January 2022

£4.70 (RW)

Issue 36, August 2020

£2.75 (UK)

Issue 36, August 2020

£3.80 (EU)

Issue 36, August 2020

£4.65 (RW)

Issue 37, September 2020

£2.75 (UK)

Issue 37, September 2020

£3.80 (EU)

Issue 37, September 2020

£4.65 (RW)

Issue 38, October 2020

£2.75 (UK)

Issue 38, October 2020

£3.80 (EU)

Issue 38, October 2020

£4.65 (RW)

Issue 39, December 2020

£2.75 (UK)

Issue 39, December 2020

£3.80 (EU)

Issue 39, December 2020

£4.65 (RW)

Issue 40, January 2021

£2.75 (UK)

Issue 40, January 2021

£3.80 (EU)

Issue 40, January 2021

£4.65 (RW)

Issue 41, March 2021

£2.75 (UK)

Issue 41, March 2021

£3.80 (EU)

Issue 41, March 2021

£4.65 (RW)

Issue 42, April 2021

£2.75 (UK)

Issue 42, April 2021

£3.80 (EU)

Issue 42, April 2021

£4.65 (RW)

Issue 43, May 2021

£2.79 (UK)

Issue 43, May 2021

£3.85 (EU)

Issue 43, May 2021

£4.70 (RW)

Issue 44, June 2021

£2.79 (UK)

Issue 44, June 2021

£3.85 (EU)

Issue 44, June 2021

£4.70 (RW)

Issue 45, August 2021

£2.79 (UK)

Issue 45, August 2021

£3.85 (EU)

Issue 45, August 2021

£4.70 (RW)

Issue 46, September 2021

£2.79 (UK)

Issue 46, September 2021

£3.85 (EU)

Issue 46, September 2021

£4.70 (RW)

Issue 47, October 2021

£2.79 (UK)

Issue 47, October 2021

£3.85 (EU)

Issue 47, October 2021

£4.70 (RW)

Issue 48, December 2021

£2.79 (UK)

Issue 48, December 2021

£3.85 (EU)

Issue 48, December 2021

£4.70 (RW)

Issue 49, January 2022

£2.79 (UK)

Issue 49, January 2022

£3.85 (EU)

Issue 49, January 2022

£4.70 (RW)