Here you can buy or pre-order any available issues of #numbers titles. We deliver worldwide; all prices include postage to your home address.
Make sure you have selected the right delivery region before you put an item to your cart. We won't be able to process your order if the region is set incorrectly.
Select a title, choose an issue and add your choice to the cart. Continue shopping until you have made all of your choices. Click View Cart to adjust the number of copies and to complete the transaction securely via PayPal (note: a PayPal account is not required).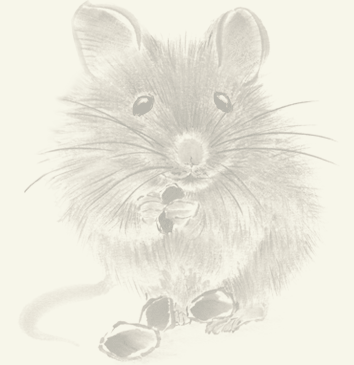 Select title
COLLECTED
CONCEALED
UNITED
GALORE
TWINS
Vol. 1, Paperback, 144 pages

£8.39 (UK)

Vol. 1, Paperback, 144 pages

£11.20 (EU)

Vol. 1, Paperback, 144 pages

£13.20 (RW)

2nd Edition, Paperback: 48p

£4.29 (UK)

2nd Edition, Paperback: 48p

£5.45 (EU)

2nd Edition, Paperback: 48p

£6.15 (RW)

1st Edition, Paperback: 48p

£3.99 (UK)

1st Edition, Paperback: 48p

£4.99 (EU)

1st Edition, Paperback: 48p

£5.79 (RW)

Issue 44, 23 OctoberPre-order

£4.10 (UK)

Issue 44, 23 OctoberPre-order

£5.55 (EU)

Issue 44, 23 OctoberPre-order

£5.95 (RW)

Issue 43, 11 SeptemberOn sale

£4.10 (UK)

Issue 43, 11 SeptemberOn sale

£5.55 (EU)

Issue 43, 11 SeptemberOn sale

£5.95 (RW)

Issue 42, July

£4.10 (UK)

Issue 42, July

£5.55 (EU)

Issue 42, July

£5.95 (RW)

Issue 41, June

£4.10 (UK)

Issue 41, June

£5.55 (EU)

Issue 41, June

£5.95 (RW)

Issue 40, May

£4.10 (UK)

Issue 40, May

£5.55 (EU)

Issue 40, May

£5.95 (RW)

Issue 39, April

£4.10 (UK)

Issue 39, April

£5.20 (EU)

Issue 39, April

£5.95 (RW)

Issue 38, February

£3.95 (UK)

Issue 38, February

£5.00 (EU)

Issue 38, February

£5.75 (RW)

Issue 37, January

£3.95 (UK)

Issue 37, January

£5.00 (EU)

Issue 37, January

£5.75 (RW)

Issue 36, December

£3.95 (UK)

Issue 36, December

£5.00 (EU)

Issue 36, December

£5.75 (RW)

Issue 35, October

£3.95 (UK)

Issue 35, October

£5.00 (EU)

Issue 35, October

£5.75 (RW)

Issue 65, 23 OctoberPre-order

£3.80 (UK)

Issue 65, 23 OctoberPre-order

£5.25 (EU)

Issue 65, 23 OctoberPre-order

£5.65 (RW)

Issue 64, 11 SeptemberOn sale

£3.80 (UK)

Issue 64, 11 SeptemberOn sale

£5.25 (EU)

Issue 64, 11 SeptemberOn sale

£5.65 (RW)

Issue 63, July

£3.80 (UK)

Issue 63, July

£5.25 (EU)

Issue 63, July

£5.65 (RW)

Issue 62, June

£3.80 (UK)

Issue 62, June

£5.25 (EU)

Issue 62, June

£5.65 (RW)

Issue 61, May

£3.80 (UK)

Issue 61, May

£5.25 (EU)

Issue 61, May

£5.65 (RW)

Issue 60, April

£3.80 (UK)

Issue 60, April

£4.90 (EU)

Issue 60, April

£5.65 (RW)

Issue 59, February

£3.65 (UK)

Issue 59, February

£4.70 (EU)

Issue 59, February

£5.45 (RW)

Issue 58, January

£3.65 (UK)

Issue 58, January

£4.70 (EU)

Issue 58, January

£5.45 (RW)

Issue 57, December

£3.65 (UK)

Issue 57, December

£4.70 (EU)

Issue 57, December

£5.45 (RW)

Issue 56, October

£3.65 (UK)

Issue 56, October

£4.70 (EU)

Issue 56, October

£5.45 (RW)

Issue 65, 23 OctoberPre-order

£3.80 (UK)

Issue 65, 23 OctoberPre-order

£5.25 (EU)

Issue 65, 23 OctoberPre-order

£5.65 (RW)

Issue 64, 11 SeptemberOn sale

£3.80 (UK)

Issue 64, 11 SeptemberOn sale

£5.25 (EU)

Issue 64, 11 SeptemberOn sale

£5.65 (RW)

Issue 63, 31 July

£3.80 (UK)

Issue 63, 31 July

£5.25 (EU)

Issue 63, 31 July

£5.65 (RW)

Issue 62, June

£3.80 (UK)

Issue 62, June

£5.25 (EU)

Issue 62, June

£5.65 (RW)

Issue 61, May

£3.80 (UK)

Issue 61, May

£5.25 (EU)

Issue 61, May

£5.65 (RW)

Issue 60, April

£3.80 (UK)

Issue 60, April

£4.90 (EU)

Issue 60, April

£5.65 (RW)

Issue 59, February

£3.65 (UK)

Issue 59, February

£4.70 (EU)

Issue 59, February

£5.45 (RW)

Issue 58, January

£3.65 (UK)

Issue 58, January

£4.70 (EU)

Issue 58, January

£5.45 (RW)

Issue 57, December

£3.65 (UK)

Issue 57, December

£4.70 (EU)

Issue 57, December

£5.45 (RW)

Issue 56, October

£3.65 (UK)

Issue 56, October

£4.70 (EU)

Issue 56, October

£5.45 (RW)